Description
How do we do it? BO Ultimate All-in-one Toner uses all-natural and organic ingredients to gently care for your skin and give it an ageless, youthful beauty. We've harnessed the healing powers of hydroxyl, as well as colloidal silver, geranium distillate; grapefruit seed extract, glycolic acid, and camu camu berry extract. Colloidal silver has strong healing powers. The geranium distillate is a natural antimicrobial and astringent.

Grapefruit seed extract is full of antioxidants to fight against the damaging effects of free radicals and toxins. Glycolic acid is an alpha-hydroxy acid that gently exfoliates dead and damaged skin cells, letting young, healthy skin shine through. Camu camu berry extract is full of vitamin C, which promotes collagen production to help with cellular regeneration. All of these ingredients work together to give your skin the firm, youthful look and feel that you've been craving.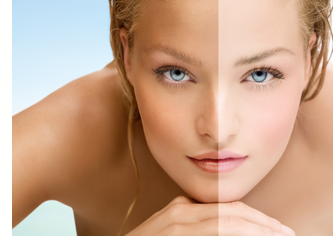 Problem Solver:
Aging skin

Dull complexion

Age spots/hyperpigmentation

Facial sag

Acne / Adult Acne
Proven To:
Remove surface debris restore vibrancy in overall skin tone




Fade dark/age




Tighten surface of skin




Smooth out blotchy/mottled complexion




Clear up breakouts




Prevent future acne from surfacing
No more excuses! Your dull skin days are over! Our No more excuses! Your dull skin days are over! Our Ultimate All-in-one Toner doesn't just clean surface dirt/debris… it gets below the surface and removes dead skin cells. Brighter more vibrant skin is just an application away! Get your GLOW back with our incredible Ultimate All-in-one Toner!
Ingredients: Nano Structured Water with Magnesium, Potassium, and Silica, Organic Aloe Barbadensis Leaf Juice (Aloe Vera), Hamamelis Virginiana (Witch Hazel), Methylsulfonylmethane (MSM), Colloidal Silver, Lavandula Officinalis (Lavender Distillate), Pelargonium Gravolens (Geranium Essential Oil), Caprylyl Capryl Glucoside, Hydroxyethyl Cellulose, Carrageenan Gum,  R Lipoic Acid, Citrus Grandis (Grapefruit Seed), Organic Rosmarinus Officinalis (Rosemary Seed Extract), Sodium Ascorbyl Phosphate (Vitamin C), Glycolic Acid, 19+ Enzymatic Concentrate (all from plant sources), Camu Camu Berry, Calophyllum Inophyllum (Oil of Tamanu), Morinda Citrifolia (Noni), Citrus Limon (Lemon Essential Oil), Wildcrafted Camellia Sinensis (Green Tea), Chamaemelum Nobile (Chamomile Essential Oil), Wildcrafted Arnica Montana (Arnica), Melaleuca Alternifolia (Tea Tree Essential Oil), Wildcrafted Resina Propoli (Propolis), Daucus Carota Sativa (Carrot Oil), Tocopheryl Acetate (Vitamin E), Sodium Benzoate, Potassium Sorbate, Ethyl Hexyl Glycerin.
Skin Type: Normal | Oily | Combination
Affecting Ingredients: 
MSM (Methylsulfonylmethane) – MSM is an organic sulfuric derivative that is readily absorbed and utilized in our bodies. Sulfur is necessary for the body's healing process and MSM deposit sulfur directly into the skin. This sulfuric deposit allows the skin to heal itself. Sulfur is helpful in treating skin disorders, such as Acne, Psoriasis, Eczema, Dermatitis and Fungal Infections. Sulfur also promotes cellular regeneration and restoration.
Colloidal Silver – Silver has been used for healing and regenerative properties for thousands of years. Colloidal silver is antimicrobial and a natural antiseptic. By naturally killing bacteria, silver allows the skin to be healthy. It works as an astringent to bring harmful substances out of the skin, and it works as an anti-inflammatory eliminating redness. The soothing properties of silver make it a perfect addition to peels and peel treatments.
Geranium Distillate (Pelargonium Gravolens) – This natural astringent is also antibacterial and antimicrobial. Geranium facilitates blood circulation just below the surface of the skin, which helps scars and other spots on the skin fade – and even vanishes. The tonic nature of geranium also makes it an excellent in treating acne and dermatitis. Geranium distillate also promotes cell health by encouraging the recycling of dead cells and the regeneration of new cells.
Grapefruit Seed Extract (Citrus Grandis) – GSE is packed full of free radical eliminating antioxidants. Naturally antifungal, antiviral and antiseptic, GSE promotes healing by drawing out toxins and stimulating new cell development.
Glycolic Acid – This Alpha-Hydroxy Acid is derived from sugar cane and works as an exfoliating agent – removing damaged surface skin/acne. Glycolic acid actually attaches itself to free radicals in your skin, rendering them harmless before they can damage healthy cells. This powerful alpha hydroxy acid stimulates new collagen and elastin production and restores skin to its healthy, lustrous state.
Camu Camu Berry Extract – The Cama Camu Berry is the #1 source of vitamin C of any known botanical on the planet. It is 3% pure vitamin C which when put in perspective a single berry has 30 times more vitamin C than an entire orange. Not only is the berry rich in vitamin C but it is packed with beta-carotene (vitamin A). Thriving with antioxidants this super-food scavenges free radicals.

Organic/Natural Science
95% Natural – 95% Organic
BO Ultimate All-in-one Toner doesn't just clean surface dirt/debris… it gets below the surface and removes dead skin cells. Brighter more vibrant skin is just an application away! Get your GLOW back with our incredible BO Ultimate All-in-one Toner!
Directions:
Spritz on face and neck area after washing and before serums. Can be used several times throughout the day to refresh the skin.
Sunburn Alert: This product contains an alpha hydroxyl acid (AHA) that may increase your skin's sensitivity to the sun and particularly the possibility of sunburn. Use a sunscreen, and limit sun exposure while using this product and for a week afterwards.
Skin Type: Normal | Oily | Combination
Organic/Natural Science
95% Natural – 95% Organic
#BOAIO118