Description
Scented with Kiwi Essence Ingredients: Organic Herbal Infusion, Pelargonium Gravolens (Geranium Distillate Water), Organic Aloe Barbadensis Leaf (Aloe), Decyl Glucoside, Cocamidopropyl Hydroxysultaine, Cocamidopropyl Betaine (from coconuts), Hamamelis Virginiana (Witch Hazel), Cocamide MIPA, Disodium Laureth Sulfosuccinate, Disodium Lauryl Sulfosuccinate, Silk Protein Amino Acid Blend (Sodium L-Pyrrolidone Carboxylate, Sodium Lactate, LArginine, L-Aspartic Acid, L-Pyrrolidonecarboxylic Acid, Glycine, L-Alanine, L-Serine, L-Valine, L-Proline, L-threonine, L-Isoleucine, L-Histidine, L-Phenylalanine),  FDA Kiwi Essence, Cassia Angustifolia Seed Polysaccharide (botanical hyaluronic acid), Organic Simmondsia Chinensis (Jojoba Oil), Organic Avena Sativa (Oat), Boswellia Sacra (Oman Frankincense Essential Oil), Olea Europaea (Olive Oil), Organic Rosa Canina (Rose Hip Oil), Borago Officinalis (Borage Oil), Citrus Aurantium Dulcis (Orange Peel Tincture), Origanum Compactum (Oregano Oil), Melaleuca Alternifolia (Tea Tree Oil). 
98% natural / 71% organic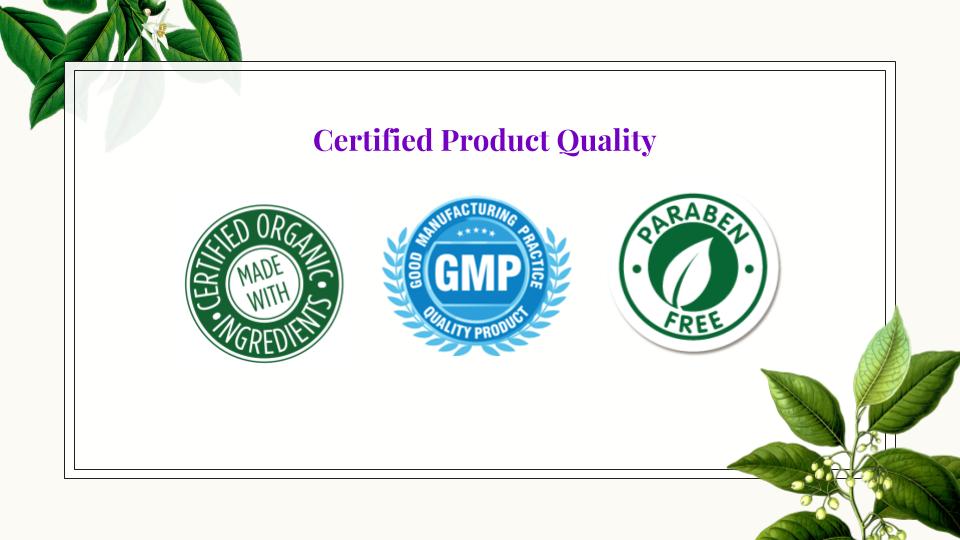 Disclaimer
Healthcosmo Wellness makes no medical claims regarding frankincense or any other product. This item has not been rated by the FDA as far as I know. This website is informational use only. All frankincense information is commonly and generally recognized to be such as listed. As with any product, if a rash appears, discontinue use. In case of accidental ingestion, (of more than a drop or two,) call your nearby poison control centre for instructions. Use common sense caution: keep away from children and pets. If using in a burner, don't leave the flame unattended or where tails may brush it. Keep frankincense oil out of ears, eyes and mucus membranes.