Description
Topical Application of DMAE:

* Contours, and tightens the skins elasticity
*"Improves skin tone and lifts sagging eyelids"
*"Tightens skin around the eyes after just a few days use"
*You should feel the effects 20 minutes after application of the serum and it should last most of the day
*Reduces the appearance, depth and length of fine lines and wrinkles
*Restores the skin's suppleness
*Helps to prevent skin dehydration
*Brightens the dull appearance of skin
*Reduces and/or prevents DNA damage
*Paraben free
*DMAE is a nutrient that extends the life of cells and inhibits the cross-linking of proteins
*Can be applied under or over makeup
*Use morning and evening for best results
*Plumps up the aging tissue around the lips
*Lightens dark age spots (hyperpigmentation)

MSM: Methylsulfonylmethane .. sheesh that's not any easier to say that Dimethylaminoethanol!! But boy does it WORK and that's all we care about. MSM is a organic sulfur compound that is found in many of the healthiest and most nutritionally synergistic foods that we eat such as broccoli, cabbage and Brussels sprouts (I refuse to eat those !) which give off a distinct odor when cooked. Yes but the MSM I use has zero cent just so you know.
MSM has a softening, deeply penetrating effect on the skin when applied topically. It has the unique ability to penetrate several skin layers and therefore provides a better, more deeply hydrating and smoothing effect for longer periods of time. The sulfur compound also has an anti-inflammatory and skin-repairing effect, which may be useful for inflammatory skin conditions such as eczema, acne and psoriasis. It also may help smooth and soften acne scars and hasten the healing of existing lesions. MSM helps make the skin cells more permeable, and therefore more absorbent and receptive to plumping and hydration.
This means that if it is an ingredient in your facial moisturizer, it can help the other ingredients gain entry to the skin cells in order to hydrate them more effectively. MSM has been reported to help reduce hyperpigmentation issues such as melasma, pink or faded-red acne scars, age spots, freckles and sun damage both as an internal supplement and external application although most people consistently reported greater success when using it topically for this purpose. It has a brightening and luminizing effect on the skin overall when applied topically, and over time may also help reduce uneven skin tone and help correct areas of darker pigmentation as well.
Since MSM makes the skin cells more permeable, it may very well have to do with the synergy of other lightening ingredients contained in a cream or lotion, so it may also allow natural skin brighteners to better penetrate the skin. 

More topical application of MSM:

◾MSM provides sulphur for the body
◾Enables the body to heal itself
◾It is an anti-inflammatory
◾It is anti-microbial
◾Helpful in treating acne, certain fungal infections, psoriasis and eczema
◾Paraben free
◾Repairs burned or damaged tissue 
◾Helps to eliminate brown spots (hyperpigmentation) 
◾Contributes to healthy nails, hair and skin 
◾Helps to eliminate wrinkles
This spray mist DMAE is an amazing ingredient which gives the appearance of toned and firm skin. MSM is soothing and calming, especially for chaotic skin. Toners are a critical part of a daily skin regimen after a deep cleansing to lift any dirt or oil brought to the surface with your cleanser. DMAE can cause a tingling sensation.
Toning your skin after cleansing is an important step in your skin care program. Healthy skin depends on a naturally low surface pH of around 5.5, known as the acid mantle. This alcohol-free, hydrating facial mist restores this important skin defense and completes the cleansing process, leaving your skin feeling fresh and revitalized. 

DMAE is an amazing nutrient which has been shown to prevent the cross linking of proteins giving the skin a firmer appearance as well as extending the life of skin cells. MSM is an essential nutrient found naturally in healthy skin that soothes and supports healthy skin tissue. Sweet Sisters blends these nutrients with antioxidant rich plant extracts and skin renewing essential oils especially suited for the needs of maturing skin. This mist toner can be used throughout the day to hydrate, nourish and freshen as well as to set your mineral make up.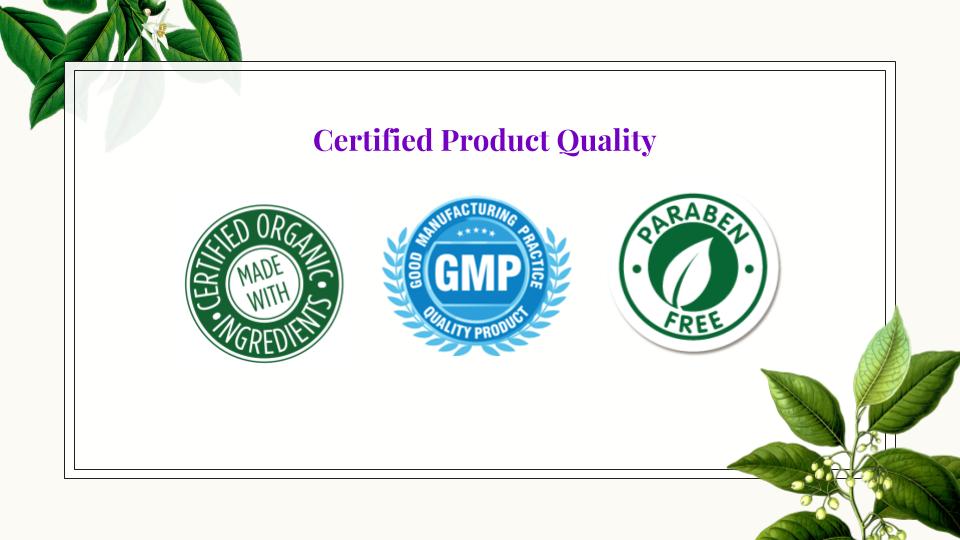 Disclaimer
All information contained is for reference purposes only and are not intended to substitute the advice given by a pharmacist, physician, or any other licensed health-care professional. Our products have not been evaluated by the FDA and are not intended to diagnose, treat, cure, or prevent any health condition or disease.